African Safaris
505-401-2988

Join Idube Photo Safaris on the African Photo Safari of a lifetime.
Contact Numbers.   505-401-2988  0r 505-345-6322
Go on an African Photo safari with Idube Safaris and experience Africa up close and personal.
  Join Idube Safaris  on this amazing Alaskan Bear Photography Workshop
Imagine photographing the Alaskan Brown Bear, in one of the most scenic places in the world. This is a specialized photography workshop and Alaskan Bear Safari with your comfort in mind. We will be staying at the world famous Silver Salmon Creek Lodge where in addition to Brown Bear Photography, fishing, clamming, gourmet food, and relaxing can all be a part of your Bear Photography workshop. Join Professional Wildlife Photographer Kevin Dooley on this Alaskan Photography workshop and adventure where we will search for and photograph the Alaskan Costal Brown Bear, Alaskan Wildlife, Alaskan Landscapes, and beautiful night time scenics.
Idube Photo Safaris is all about Photography and Photography workshops. Kevin Dooley is a professional wildlife and Portrait Photographer as well as a Qualified FGASA Nature Guide.
Idube Photo Safaris has selected some of the best wildlife photography areas in Africa and Alaska to host our Photography Workshops. In addition to professional wildlife photographer Kevin Dooley, we often bring additional speakers to instruct our Safari Workshops on various types and levals of photography. With daily game drives, amazing landscapes, and intresting locations and people to photograph, your world of photography will expand to new levels. Imagine photographing Elephants in their wild environment, Bears on the Alaskan Cost line, People in Native dress and landscapes that dreams are made of. When you go on an African Photo Safari, or Alaskan Bear Photography workshop, with Idube Photo Safaris, you go on a photographic safari with professional wildlife photographers who are there to assist you in creating both great memories and photographs to be proud of. Go on a safari of a lifetime, learn photography, meet new friends and stay at some of the best safari lodges available.
Music Safari Workshops Click Here Join Idube photo safaris on one of our famous music workshop and African Safari combinations Bob Emmert Banjo Safari, Steve Kufman Guitar Safari . 
[/
Music Workshop and African Safari Combination,  Safari Comfort and Mouth Watering Cuisine, Midday Music Workshop.
Professional wildlife photographer and Banjo Player Kevin Dooley and South African Tricia Dooley have spent years traveling and researching some of the best African Safari Lodges in Southern Africa. Join us on this unique African safari and music workshop combination, where you will experience a full African Photo Safari with the added bonus of a midday music workshop. Idube Photo Safaris is proud to have some of the best musicians in the world conducting these amazing and educational music workshops. Our Music Workshop African Safaris also have the added bounes of having Professional wildlife photographer Kevin Dooley to help you with your Safari Photography.
Honeymoon/Anniversary Safari Click Here A special Safari designed with romance and adventure.
[/box
Immerse yourself in an environment sure to rejuvenate your creativity: the South African Safari. This wild excursion will evoke your excitement about nature by stimulating your senses in every way with the sounds and textures of the safari, the smell and taste of traditional African meals, and by viewing these remarkable animals in their natural habitat. Your Honeymoon couldn't ask for a more exhilarating event.

Each day will include two trips out on your African Safari with plenty of rest and relaxation at the luxurious camp where Spa Treatments, Poolside relaxation, and time for just the two of you .
African Safari Lodges Click Here   With years of African Safari experience Idube photo Safaris has selected some of the best lodges in Southern Africa. 
Wildlife Photography, Safari Comfort and Mouth Watering Cuisine, our top safari lodge priorities.
Professional wildlife photographer Kevin Dooley and South African Tricia Dooley have spent years traveling and researching some of the best African Safari Lodges in Southern Africa. Taking both comfort and photographic opportunities into consideration, we have carefully selected our Safari lodges, to provide both outstanding wildlife photography and exceptional comfort and cuisine. African Safaris can offer various levels of Safari Accommodations, Idube Photo Safaris strives to use some of best Safari Lodges in Southern Africa. 
Dining is a culinary adventure. The cuisine is a combination of regional African cuisine which represents a melting pot of cooking styles left behind by centuries of exploration on this great continent. Enjoy your Safari in comfort, eat amazing food, experience and photograph African wildlife from a Safari Lodge that is way more than just a place to stay, it is part of the experience.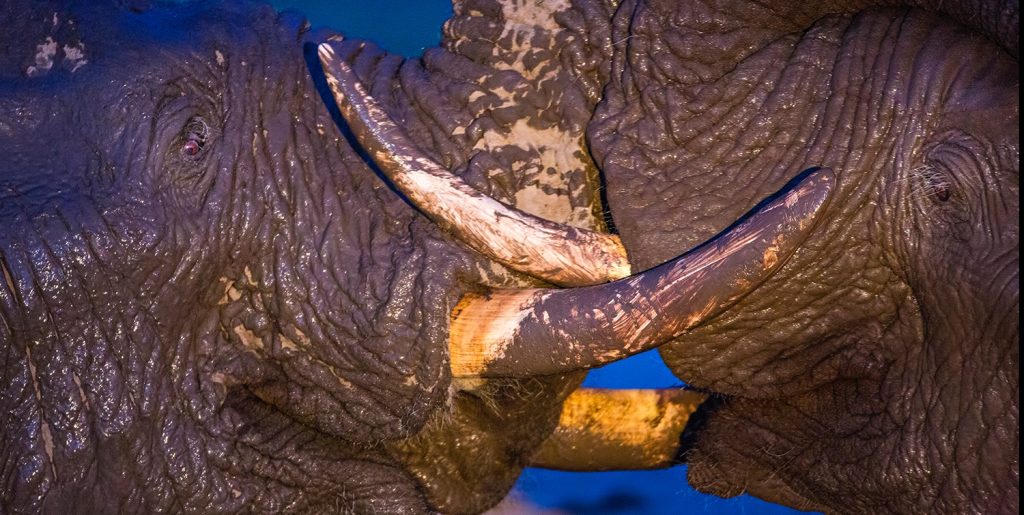 IDUBE Photo Safaris            2414 Juan Tabo NE   Suite B       Albuquerque NM 87112     Cell 505-401-2988 or 505-345-6322      Fax 505-345-1539
E MAIL CONTACT  idubephotosafaris@yahoo.com
South Africa Photo Safaris     Music Workshops   Wildlife photography    photography workshops  Honeymoons    African Safaris    African Photo Safaris   Alaska Brown Bear Trips
---