Wine Experience Safari 2020
Join us on this one of a kind trip where we will visit Madikwe. From the fairest Cape, known for its wine-lands we will make our way to Madikwe. 
Ross Halleck is a man of many talents and a colorful history. After traveling halfway around the world with a backpack, in his very early 20s he settled in Western Kenya to teach secondary school in a small village on Lake Victoria.
In 1992, Ross developed a Pinot Noir vineyard on the Sonoma Coast, one of the first in the region. After selling the fruit for two years, in 2001 he worked with a local winemaker to create a Halleck Vineyard wine. This was judged the #1 Pinot Noir in the US, 
 launching Halleck Vineyard. 
Halleck Vineyard focuses on only three varietals, all French: Sauvignon Blanc, Dry Gewürztraminer, and Pinot Noir.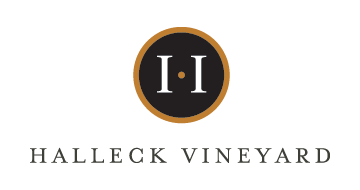 Overnight Emperors Palace
Situated in the heart of the cape winelands, De Zalza Lodge promises the perfect base from which to explore this beautiful area. World-renowned wines, four-star accommodations and adjacent tot he De Zalze Lodge gold course, De Zalze is the perfect destination for leisure. 
The accommodation in Madikwe offers twelve suites, reflecting a strong Afro-Asian safari ambiance, each boasting a viewing deck overlooking the Marico River.
Within the canvas frame of the tented Madikwe accommodation, the interior is uniquely designed to incorporate a full bathroom. Each tent has a sliding door that opens onto a private deck overlooking the river. Every aspect of our guests' stay and the surrounding camp has been carefully crafted to appeal to all our guests. Whether you are with friends, family or enjoying a romantic getaway, Thakadu River Camp offers an opportunity to connect with nature and discover the magic of an African sunset and the animals that inhabit this special area.