African Safaris
505-401-2988

Ross Halleck
African Safari and Wine Experience
October 16th to 27th 2018
October  2018  Call now to reserve a spot, This Safari will fill fast. 505-345-6322    505-401-2988
Safari Hosts. Kevin and Tricia Dooley
Ross Halleck, Principal and Founder of Halleck Vineyard
Ross Halleck is a man of many talents and a colorful history. After traveling halfway around the world with a backpack, in his very early 20s he settled in Western Kenya to teach secondary school in a small village on Lake Victoria.
Returning to the US, he went to college at University of California in marketing and graphic design and founded a branding agency in 1980 at the birth of Silicon Valley.
In pursuit of mutual passions, Ross focused his creativity on both high technology and wine, with offices in Palo Alto and Sebastopol, CA: Silicon Valley and Sonoma County.
In 1992, Ross developed a Pinot Noir vineyard on the Sonoma Coast, one of the first in the region. After selling the fruit for two years, in 2001 he worked with a local winemaker to create a Halleck Vineyard wine. This was judged the #1 Pinot Noir in the US, 
 launching Halleck Vineyard. 
Halleck Vineyard focuses on only three varietals, all French: Sauvignon Blanc, Dry Gewürztraminer, and Pinot Noir.
In 2016 -2017 alone, the winery won 30 medals in 9 national and international competitions. 22 were Gold. Every wine earned a Gold Medal in at least one event.
The spirit behind Halleck Vineyard is "Building Community Through Wine." He does this by hosting adventures around the world, sharing experiences, and contributing to charities.
Ross' book, Luxury DNA, will soon be published by Select Publishing in NY. Ross was a contributor to Rod Heisterberg's breakthrough book, Creating Business Agility, published by Wiley and Associates in 2014. He is a regular guest in the Sonoma State University MBA program.
Your Safari Hosts and Guides
Kevin and Tricia Dooley have been leading safaris for many years. Tricia Dooley was born in South Africa, speaks several languages, and is an expert on the local knowledge and flavor. Kevin Dooley is a professional wildlife Photographer as well as a wedding and portrait photographer. Kevin is also a tested and certified wildlife guide through the field guides association of Southern Africa.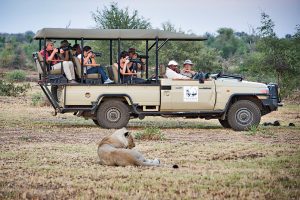 Your African Safari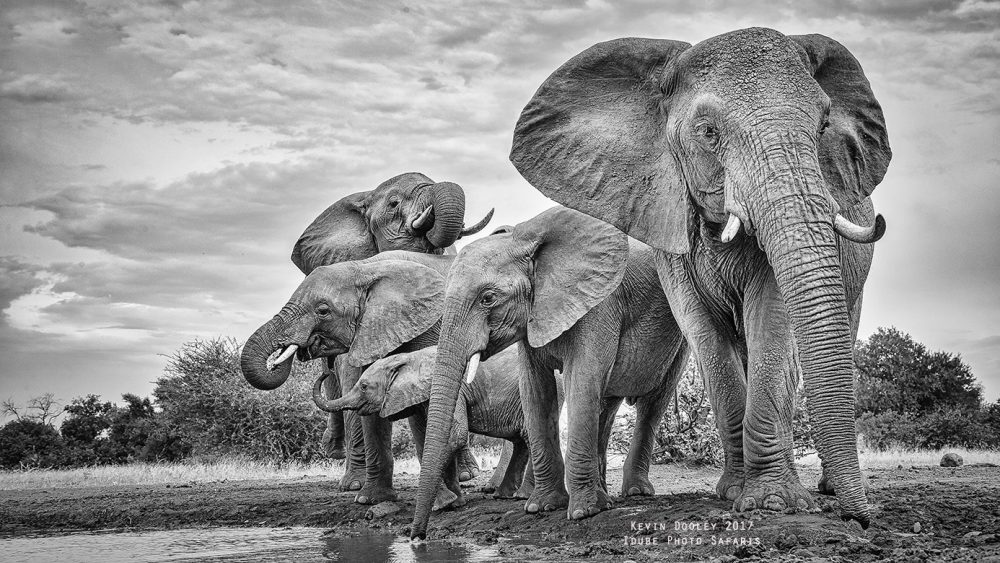 This is a limited seating Safari and will fill up fast. Call 505-401-2988
This is a full African Safari that takes place in one of the most beautiful safari areas in Africa. We will be using open safari vehicles where you will get to experience African wildlife up close and personal. This is a unique and amazing opportunity to experience Africa in a way that very few people get to do. Kevin Dooley will also be available to help and teach wildlife photography techniques. Don't miss this amazing opportunity to learn from the amazing Ross Halleck and go on a full African Safari.
Your First Night in South Africa.
You will most likely be arriving at approximately 5:30 PM. Delta Airlines has a nonstop flight from Atlanta to Johannesburg. We will pick you up at the Airport in Johannesburg, Please make sure to forward us your flight information. We prefer to work closely with each safari member to make sure that all the flight bookings are correct, Please check with us when making your flight reservations. On your arrival evening in Johannesburg you will need to secure a hotel room, this is not included in the safari price. We recommend the Emperors Palace Peermont Mondior which is only approximately 5 min from the Johannesburg airport. Our Tours normally depart from this location at approximately 8:30 AM on the beginning day of your Safari. Please update us when you make your reservation, if you select a different hotel, you will need to meet us at the Metcourt no later than 8AM.  Link to the Mondior http://www.emperorspalace.com/hotels/peermont-mondior  Please note all hotels before and after the safari are at your own expense.
The Safari Lodge
Tented Suites
The tented accommodation at Madikwe offers twelve tented suites, reflecting a strong Afro-Asian safari ambiance, each boasting a viewing deck overlooking the Marico River. These spacious tents offer every comfort and luxury and are, wonderfully decorated and appointed. Children are welcome and of the 12 tented suites, 4 are family units, each with an extra Queen-size sleeper couch catering for children. Facilities include air conditioning, hairdryer, Power 220vAc.
Within the canvas frame of the tented Madikwe accommodation, the interior is uniquely designed to incorporate a full bathroom. Each tent has a sliding door that opens onto a private deck overlooking the river. Every aspect of our guests' stay and the surrounding camp has been carefully crafted to appeal to all our guests. Thakadu River Camp offers an opportunity to connect with nature and discover the magic of an African sunset and the animals that inhabit this special area.
Facilities
Lodge Facilities At Thakadu Lodge In The North West Province
Thakadu River Camp comprises the main camp as well as 12 tented suites which are located between the Marico River and a small tributary of the Marico.Facilities & Services include:
Open Plan Lounge area
Reception
Dining area
Lodge Pool & Bar Area overlooking the river
12 tented suites – 4 are family units, with extra queen sized sleeper couch. All with Indoor bath and shower. Each with own viewing deck.
Traditional "lapa' falls within a glade of natural riverine forest
Private Viewing Deck
Game Drives
Highly-trained game rangers
Traditional Outdoor Boma
Air conditioning
Hairdryer
Additional information and Photographs of our Thakadu River Camp Lodge Click Here 
Your Safari Time line
Below is a general outline of our daily schedule while on Safari: All Activities are optional, the camp is a great place to just relax and enjoy nature.
5:30 AM Wake Up 6:00 AM Tea/Coffee/ Snacks
6:30 AM Leave on Safari
10:00 AM Return from Safari
10;15 AM Full Breakfast
11:30 AM Photography Workshop Session Available by Kevin Dooley
12Noon Wine Lessons with Ross
1:30 PM Lunch
(NOTE)  Depending on what time we get back from the morning game drive,  we sometimes combine Breakfast and lunch into a brunch.
3:30 PM High Tea
3:45 PM Leave on Safari
Return at Dark
8PM Full Dinner, time by the fire, and bed time
Safari Vehicles and Nature Guides:  No big buses, we will be together as a private group. Kevin and  Tricia will be with you on your Safari. With Idube Photo Safaris, you will experience the fun and excitement of wildlife viewing and photography from a outfitted 4-wheel drive safari vehicle.  We will help with setting up your gear to photograph wildlife and will make suggestions on camera gear and camera mounts and support. You will normally have two game drives a day,(weather permitting, normally there will only be one game drive on lodge arrival and departure days). Game Drives last approximately three to four hours each. We Do our Game Drives during the best times of the day for wildlife activities and photographic lighting. You have the option to join us on all our game drives or to skip a game drive and just relax around the lodge. Our Game Drive vehicles are equipped with a spotlight for night time viewing, giving us the opportunity to spot and locate nocturnal species as well as experience the behavior differences between daytime and nighttime activity. Radios for communication with the lodge and other safari vehicles, as well as blankets and ponchos, and water and snacks are kept on the vehicles to provide warmth and comfort in the early mornings and evenings. Your guide will have expert knowledge about the area, the wildlife you will be experiencing and photographing. The guides will also be answering questions and sharing information about the wildlife, the flora, and the culture. Because our groups all have a common interest, we can tailor the game drives to the majority of our interests.
 Wildlife Viewing: Are wildlife areas are huge and have a very large diversity of Animal life, Bird life, Plant life, and Geology. We may choose to focus on predators (lions, hyaenas , cheetahs and leopards), or the large herbivores (elephants, giraffes, rhinos, zebra, and wildebeest ) however we never know what we might come across while out in the African bush. We do share radio calls and work with other Safari Vehicles in the area, working together to locate the best wildlife sightings. In addition to looking for wildlife, we stop in the mornings for coffee and muffins,  and in the evening for sundowners and snacks.
 Your Hosts: Kevin and or Tricia will be with you on your Safari. We will provide a meet and greet at the airport, as well as be with you to help with everything on your Safari. Kevin Dooley is a qualified FGASA nature guide and professional wildlife and portrait/wedding photographer. The advantages of having a professional photographer and wildlife guide with you on safari are many. With the knowledge of photography, the passion of getting just the right image and lighting, and the training in locating wildlife and understand their behavior is a big bonus to have on safari. Tricia Dooley is South African, Tricia has a great knowledge of the country, it's people, and the advantage of knowing the roads and directions to great places to visit and see. Tricia also has the advantage of communicating and understanding the local people and wildlife.
Cape Town Wine Experience
Day 1     Arrive at Cape Town International Airport, where an iKapa Representative will meet our group and transfer us to the hotel.
                Check-in for 3 nights at De Zalze Lodge in Superior Rooms on a Bed and Breakfast Basis.
                Enjoy dinner at Terroir Restaurant on the De Zalze property.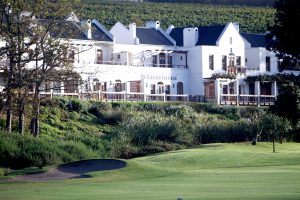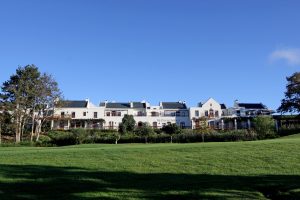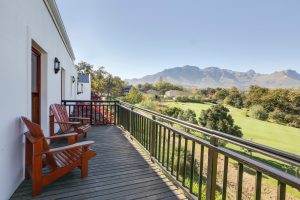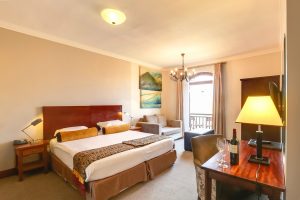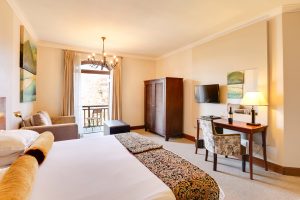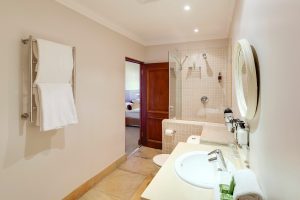 Day 2     After breakfast the group will make their way to Stellenbosch Town for a short walking tour before making their way to Vergenoegd Wine Estate, where they will be treated to a personalised wine blending experience, including a guided demonstration and a personally labelled 750ml bottle of each group member's wine.
                The group will enjoy a picnic lunch at Vergenoegd, which will typically include a selection of seasonal produce, meats, cheeses, preserves, nuts, and a bottle of Runner Duck                  Red or White Wine to every 2 people. 
                After Lunch, the group will be taken to Paarl for a cheese and wine tasting at Fairview Wine Estate.
                The group will be taken back to the hotel to freshen up before dinner at Helena's Restaurant in Stellenbosch Town.

Day 3     After breakfast the group will be taken to Boschendal Wine Estate between the Stellenbosch and Franschoek wine valleys. They will enjoy a wine and chocolate pairing experience.
                After a chance to briefly walk around the beautiful ground of Boschendal, the group will be taken to Haute Cabriere Estate in Franschoek, where they will enjoy a wine tasting, followed by lunch at the estate's restaurant.
                After lunch the group will be transferred to Vergelegen Estate in Somerset West, where they will enjoy a wine tasting. 
                After a chance to walk around the lovely flower gardens of Vergelegen, the group will be taken to their hotel to freshen up before dinner at the in Stellenbosch.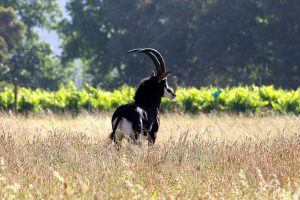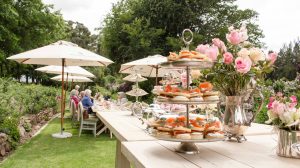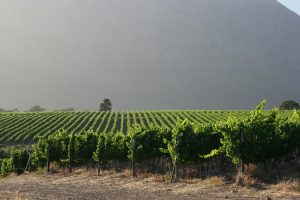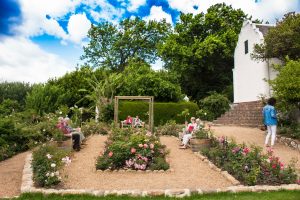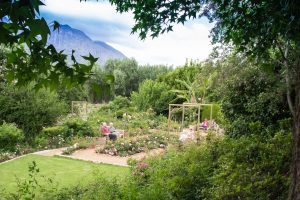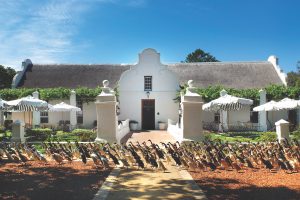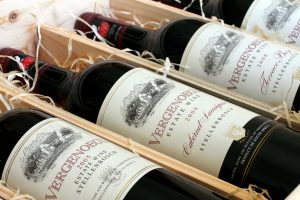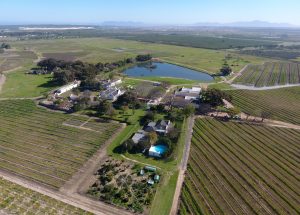 NOTE: All Flights are at passengers expense and hotel costs before and after the safari are also not included.
Safari
$8599.00 per couple $4899.00 Single, Wine Experience $395.00
11 nights 12 Days
Depart USA October 16th 2018
Arrive Johannesburg  October 17th 2018
Emperors Palace October 17 2018
Thakadu River Camp Safari October 18-23
Over Night Johannesburg October 23rd
Cape Town Wine Tour October 24, 25, 26
Return to Johannesburg, Flight Home October 27th
Whats Included in most Safaris
Accommodation once your Safari commences / Food, Tap Water, Tea and Coffee / Game Drives / Drinks and Snacks on Game Drives / Transportation to and from destanation Airport / Village Visit.
Extra Charges on Most Safaris
Beverages other than Tap Water, Coffee and Tea / Internet Charges / Accommodations and food before and after Safari commencement / Laundry Services / Air Transport to and from Africa / Air Transport between safari camps /Park Fees /  Gifts and curios .
7″]
IDUBE Photo Safaris            2414 Juan Tabo NE          Albuquerque NM 87112     505-345-6322       Cell 505-401-2988      Fax 505-345-1539
E MAIL CONTACT  idubephotosafaris@yahoo.com
South Africa Photo Safaris     Banjo Workshops   Wildlife photography    photography workshops  Honeymoons
SaveSave
SaveSave
SaveSave
SaveSave