African Safaris
505-401-2988

Steve Kaufman Guitar Safari
Steve Kaufman Guitar and Banjo Safari
This is a small group workshop with personal attention a big priority. We are limiting this group to only 12 attendees.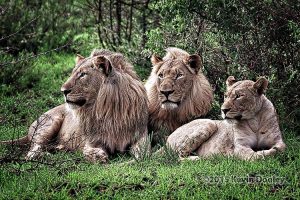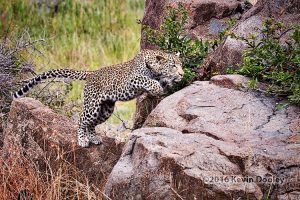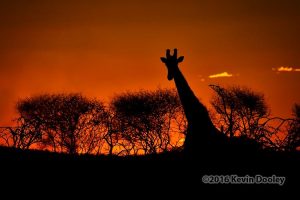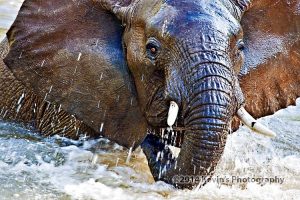 This is a limited number workshop. We will only have space for 12 people including spouses. Call right away as it will fill up fast.  505-401-2988
Flatpicking Workshop and African Safari
Join us for an unforgettable once-in-a-lifetime experience traveling to Africa for an African Photo Safari. I can't tell you how excited Donna and I are to be teaming up with our Safari hosts Kevin and Tricia Dooley on an adventure that none of us will forget for the rest of our lives. In my many years of teaching and traveling the world to hold group guitar workshops there has never been a destination as special as visiting Africa.  We'll spend our mornings and late afternoons exploring the wildlife of South Africa, and the mid day will be filled with Steve's All Level-Hands On-Gold Award Winning workshop that will be fun and rewarding. Our evenings and nights will be spent in a beautiful safari lodge, including exceptional African cuisine. The workshop will be a small group with lots of hands on and personal instruction. We will cover right and left hand technique, new songs, jamming and fun stuff, exploring the fingerboard,  learning to play slowly and cleanly then working on speed and much more.
Bring along your spouse or friend even if they don't play the guitar, the Safari alone should be an unforgettable experience. Please contact Kevin and allow him to describe this incredible experience to you with all the reasons you should consider joining us.
The first night in South Africa we will be staying at the Lesedi Cultural Village. During our Safari we will be at the Makalali Camp. Both locations provide luxurious and traditionally-styled accommodations for you to enjoy.
Visit Kevin at www.idubephotosafaris.com
Below is a general outline of our daily schedule while on Safari: All Activities are optional, the camp is a great place to just relax and enjoy nature.
6:00 AM Wake Up
6:30 AM Tea/Coffee/ Snacks
6:45 AM Leave on Safari
10:00 AM Return from Safari
10;15 AM Full Breakfast
11:30 AM Guitar Workshop Session with Steve
1:30 PM Lunch
3:30 PM High Tea
3:45 PM Leave on Safari
Return at Dark
8PM Full Dinner, time by the fire, and bed time
Join Idube Photo safaris
 on the Steve Kaufman Guitar Safari music workshop of a life time, not just a workshop, this is a full African Safari. We stay in some of Southern Africa's best luxery safari lodges with comfort, Game viewing experiences, and cuisine in mind. Our Workshops normally take place during the mid day hours after your made to order breakfast and before a yummy Lunch. The daily workshops last approxitmtly an hour and a half, plus the teaching and experience while on the Game Drives. On workshops with a guest speaker and Kevin Dooley of Idube photo safaris, you will also get wildlife photography tips in addition to the guest speakers program. Of course you will still have time between the mid day workshop and the afternoon/evening game drive to relax around the pool and lodge or take a nap. There will be no classes on the last day in order to pack and prepare to return home.
Your African Safari
This is a limited seating Safari and will fill up fast. Call 505-401-2988
This is a full African Safari that takes place in one of the most beautiful safari areas in Africa. We will be using open safari vehicles where you will get to experience African wildlife up close and personal. This is a unique and amazing opportunity to experience Africa in a way that very few people get to do. Kevin Dooley will also be available to help and teach wildlife photography techniques. Don't miss this amazing opportunity to learn from the amazing Rick Sammon and go on a full African Safari.
Your First Night in South Africa.
You will most likely be arriving at approximitly 5:30 PM. Delta Airlines has a non stop flight from Atlanta to Johannesburg. We will pick you up at the Airport in Johannesburg, Please make sure to forward us your flight information. We prefer to work closley with each safari member to make sure that all the flight bookings are correct, Please check with us when making your flight reservations. On your arrival evening in Johannesburg you will need to secure a hotel room, this is not included in the safari cost and will be at your expense. We recommend the Emperors Palace Peermont Metcourt which is only approximately 5 min from the Johannesburg airport. If you select a different hotel, please meet us at emperors palace no later then 8AM. Our Tours normally depart from this location at approximately 8:30 AM on the Beginning day of your Safari. Link to the Metcourt please make your own reservation.  
http://www.emperorspalace.com/hotels/peermont-metcourt-hotel
Shopping Experience at Cambanos & Son
Idube Photo Safaris has searched for the ultimate South African Shopping Experience . Clothing, Jewelry, Arts and Crafts, Beadwork, Drums, and just about everything under the sun that is African. This business is one of the biggest in South Africa, supplying the world with African curios. But the pledge remains the same "Make sure the customer is happy" and hope they eventually become friends. The business is still run by the family today; Gerry Cambanos is only a phone call away if you require a piece of Africa in your home. We will spend approximately two hours at this amazing location. This stop will be in route to our Lesedi Cultural Village Experience and sleepover.
 Lesedi Cultural Village Overnight.
Accommodation
Stay with a traditional rural African family in a choice of five traditional homesteads, which nestle in the African bush, and where families of Pedi, Sotho, Xhosa, Zulu and Ndebele live.Accommodation offers every modern comfort with en-suite bathrooms. Some interesting facts of each tribal homestead are detailed for your enjoyment.Your Stay
On arrival at Lesedi in the late afternoon, you'll be welcomed by the families who then take you to their homestead where you will be staying. The head of the home then becomes your personal escort for the rest of your stay. Once settled in your comfortable accommodation huts, you'll be introduced to the many colourful and fascinating aspects of the cultures of the people of Lesedi.
NYAMA CHOMA RESTAURANT
An integral element of African culture is the way in which food forms part of the celebration of their eclectic mix of cultures. The 160-seater restaurant with its authentic setting and vibrant decor offers an exotic buffet with meat delicacies ranging from ostrich, Chicken, Lamb, and Beef to unusual fare such as crocodile. The restaurant is divided into three sections, namely:
East Africa: featuring murals of the Maasai, the beautiful people of the East
South Africa: Murals of nine tribes of South Africa
North Africa, the Nile Room: Sit cross legged on floor cushions at low tables
Each of these venues offers its own unique dining experience, where you can absorb the variety of colours, sights, smells, tastes and sounds of the various African customs. All of which is complemented by the restaurant's traditional and friendly service.
Daily Cultural Show
The Monati (lunch) and Boma (dinner) cultural experiences are 2½ hour programs starting at 11:30am and 16:30pm daily. Guests are taken to the Ndebele village where a welcome by all the people of Lesedi, takes place. The program begins with a multi-visual presentation on the history and origins of today's rainbow nation, followed by a guided tour of the five homesteads. Guests are escorted to the Boma for traditional singing and dancing – a very participative affair!
Dance Show
The Ingoma – An amazing multi-cultural dance show. As the sun sets over the African bush, you're escorted to the Boma for a very interactive affair of traditional singing and dancing, which depict stories dating back to the days of their ancestors. Thrill to the amazing spectacle of Lesedi's Giant Ngoma, a multi-cultural dance display that will teach you more about our fascinating traditions.
Added Bonus on this safari.
Wildlife Photographer and Safari Guide Kevin Dooley will be available to teach wildlife photography to those who are interested. Both on the safari vechicle and around the lodge Kevin will be giving out helpful wildlife photography tips to those who are interested. If we have enough spouses of the Guitar Players that are interested, we can also do a mid day photography workshop. All levels of photographers are welcome, even those who just want to get some basic help on making their safari photos better. No Extra Charge.
Your Safari Lodge will be our Thakadu  Camp.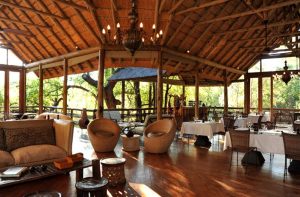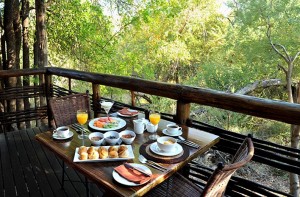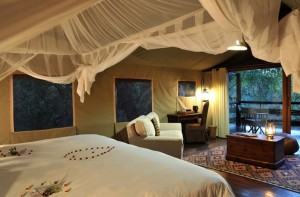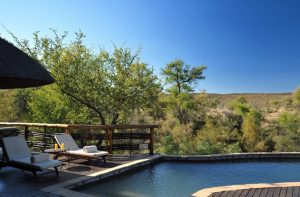 Tented Suites
The tented accommodation in Madikwe offers twelve tented suites, reflecting a strong Afro-Asian safari ambience, each boasting a viewing deck overlooking the Marico River. These spacious tents offer every comfort and luxury and are, wonderfully decorated and appointed. Children are welcome and of the 12 tented suites, 4 are family units, each with an extra Queen-size sleeper couch catering for children. Facilities include air conditioning, hairdryer, Power 220vAc.
Within the canvas frame of the tented Madikwe accommodation, the interior is uniquely designed to incorporate a full bathroom. Each tent has a sliding door that opens onto a private deck overlooking the river. Every aspect of our guests' stay and the surrounding camp has been carefully crafted to appeal to all our guests. Whether you are with friends, family or enjoying a romantic getaway, Thakadu River Camp offers an opportunity to connect with nature and discover the magic of an African sunset and the animals that inhabit this special area.
Facilities
Lodge Facilities At Thakadu Lodge In The North West Province
Thakadu River Camp comprises the main camp as well as 12 tented suites which are located between the Marico River and a small tributary of the Marico.Facilities & Services include:


Open Plan Lounge area


Reception


Dining area


Lodge Pool & Bar Area overlooking the river


12 tented suites – 4 are family units, with extra queen sized sleeper couch. All with Indoor bath and shower. Each with own viewing deck.


Traditional "lapa' falls within a glade of natural riverine forest


Private Viewing Deck


Game Drives


Highly-trained game rangers


Traditional Outdoor Boma


Air conditioning


Hairdryer


Power 220vAC


[gallery_bank type="images" format="thumbnail" title="false" desc="false" responsive="true" special_effect="overlay_fade-white" animation_effect="bounce" album_title="true" album_id="2"]


Experience the heart of Africa


Our Vehicles and Guides:  No big buses, Only very small private groups, we will be with you for your Safari. With Idube Photo Safaris, you will enjoy the private use of a specially outfitted 4-wheel drive safari vehicles  providing for maximum flexibility, comfort and wildlife viewing. We will help with setting up your gear to photograph wildlife and will make suggestions on camera gear and camera support. You will normally have two game drives a day,(weather permitting) that normally last three to four hours each. You have the option to join us on all our game drives or to skip a game drive and just relax around the lodge. Our Game Drive vehicles are equipped with spot lights for night time game drives, radios for communication with the lodge and other safari vehicles, as well as blankets and ponchos. Your private guide will have expert knowledge about the area you will be traveling, the wildlife you will be experiencing, will be completely devoted to your party – answering questions and sharing information about your wildlife encounters. Because our groups all have a common interest, we can tailor the game drives to our interests.




 

Wildlife Viewing:

 Are wildlife areas are huge and have a very large diversity of Animal life, Bird life, Plant life, and Geology. We may choose to focus on predators (lions, hyaenas, cheetahs and leopards), or the large herbivores (elephants, giraffes, rhinos, zebra, and wildebeest ) however we never know what we might come across while out in the African bush. We do share radio calls and work with other Safari Vehicles in the area, working together to locate the best wildlife sightings. In addition to looking for wildlife, we stop in the mornings for coffee and muffins , and in the evening for sundowners and snacks.




 

Your Hosts

:

 Kevin and or Tricia will be with you for your Safari. We will provide a meet and greet at the airport, as well as be with you to help with everything on your Safari. Kevin Dooley is a qualified FGASA nature guide and professional wildlife and portrait/wedding photographer. The advantages of having a professional photographer and wildlife guide with you on safari are many. With the knowledge of photography, the passion of getting just the right image and lighting, and the training in locating wildlife and understand their behavior is a big bonus to have on safari. Tricia Dooley is South African and is from South Africa. Tricia has a great knowledge of the country, it's people, and  the advantage of knowing the roads and directions to great places to visit and see. Tricia also has the advantage of communicating and understanding the local people.


What you will learn
After an interview and 'Meet and Greet' session, your Guitar work shop will be custom designed to fit the needs and desires of the group.
The workshops will last approx 1 to 1.5 hours per day with hands on experience and teaching.
workshop will Take Place during mid day between your morning and evening game drives and Safari Activities.

Guitars
This is a bring your own Guitar workshop. Most airlines will allow you to bring your guitar on the plane as a carry on. Please check with your carrier. We have had very positive experiences with folks bringing Guitars, most folks do place them in the overhead bin. However we have also had some people put them in with the luggage. It is a good idea to use a hard case. 
Guitar Donations.
On our last Steve Kaufman Safari, several of our workshop guests brought guitars that they donated to the local village school upon completion of the workshop.
Steve Kaufman Safari
$8499.00 per couple, $4399.00 Single workshop, $395.00
09 nights 10 Days
Depart USA Saturday November 12th 2016
Arrive Johannesburg Sunday November 13th 2016
Hotel  Sunday November 13th 2016
Shopping and Lesedi Cultural Center Monday Monday November 14th 2016
Thakadu Camp Safari November 15-22nd 2016
Airport Johannesburg Tuesday November 22nd 2016
USA Arrival Wednesday November 23rd 2016
Workshop Fee $395.00
Whats Included in most Safaris
Accommodation once your Safari commences / Food, Tap Water, Tea and Coffee / Game Drives / Drinks and Snacks on Game Drives / Transportation to and from destanation Airport / Village Visit.
Extra Charges on Most Safaris
Beverages other than Tap Water, Coffee and Tea / Internet Charges / Accommodations and food before and after Safari commencement / Laundry Services / Air Transport to and from Africa / Air Transport between safari camps /Park Fees /  Gifts and curios .
[gallery_bank type="images" format="thumbnail" title="false" desc="false" responsive="true" special_effect="overlay_fade-white" animation_effect="bounce" album_title="true" album_id="1"]
IDUBE Photo Safaris            2414 Juan Tabo NE          Albuquerque NM 87112     505-345-6322        Cell 505-401-2988      Fax 505-345-1539
E MAIL CONTACT  idubephotosafaris@yahoo.com
South Africa Photo Safaris     Banjo Workshops   Wildlife photography    photography workshops  Honeymoons Guitar Workshops  African Safaris