African Safaris
505-401-2988

Rick Sammon Safari Photography Workshop 2018 South Africa/Botswana
April 14th – April 25th 2018
Rick Sammon Photography Workshop. South Africa and Botswana Combination Safari:
The Definitive African Experience Safari April 14th – April 25th 2018
Sold Out. Please call for waiting list. 505-401-2988
 Call us right away 505-401-2988
Your Safari Hosts. Kevin and Tricia Dooley
Kevin and Tricia Dooley have been leading safaris for many years. Tricia Dooley was born in South Africa, speaks several languages, and is an expert on the local knowledge and flavor. Kevin Dooley is a professional wildlife Photographer as well as a wedding and portrait photographer. Kevin is also a tested and certified wildlife guide through the filed guides association of Southern Africa.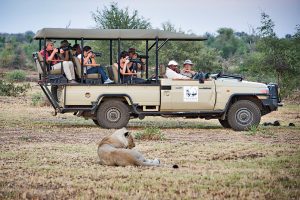 Your African Safari
This is a limited seating Safari and will fill up fast. Call 505-401-2988
This is a full African Safari that takes place in one of the most beautiful safari areas in Africa. We will be using open safari vehicles where you will get to experience African wildlife up close and personal. This is a unique and amazing opportunity to experience Africa in a way that very few people get to do. Kevin Dooley will also be available to help and teach wildlife photography techniques. Don't miss this amazing opportunity to learn from the amazing Rick Sammon and go on a full African Safari.
Award-winning photographer Rick Sammon loves his day job. A tireless, prolific and inspirational image-maker, Rick, called by some "The Godfather of Photography," is one of the most active photographers on the planet – dividing his time between creating images, leading photo workshops, and making personal appearances. Rick's enthusiasm for digital imaging is contagious. He is a man on a mission – a mission to make digital photography fun, creative, exciting and rewarding for others.
What You'll Learn from Rick
Wildlife Photography, Landscape and People Photography Techniques
Getting the Best In-Camera Exposure
Composition Techniques
Image Processing in Photoshop and Lightroom
Storytelling
Low-light photography
Fill-in flash photography
Your First Night in South Africa.
You will most likely be arriving at approximately 5:30 PM. Delta Airlines has a nonstop flight from Atlanta to Johannesburg. We will pick you up at the Airport in Johannesburg, Please make sure to forward us your flight information. We prefer to work closely with each safari member to make sure that all the flight bookings are correct, Please check with us when making your flight reservations. On your arrival evening in Johannesburg you will need to secure a hotel room, this is not included in the safari price. We recommend the Emperors Palace Peermont Metcourt which is only approximately 5 min from the Johannesburg airport. Our Tours normally depart from this location at approximately 8:30 AM on the Beginning day of your Safari. Please update us when you make your reservation, if you select a different hotel, you will need to meet us at the Metcourt no later then 8AM.  Link to the Mondior  http://www.emperorspalace.com/hotels/peermont-mondior. Please note all hotels before and after the safari are at your own expense.
Shopping Experience at Cambanos & Son
Idube Photo Safaris has searched for the ultimate South African Shopping Experience . Clothing, Jewelry, Arts and Crafts, Beadwork, Drums, and just about everything under the sun that is African. This business is one of the biggest in South Africa, supplying the world with African curios. But the pledge remains the same "Make sure the customer is happy" and hope they eventually become friends. The business is still run by the family today; Gerry Cambanos is only a phone call away if you require a piece of Africa in your home. We will spend approximately two hours at this amazing location. This stop will be in route to our Lesedi Cultural Village Experience and sleepover.
 Lesedi Cultural Village Overnight.
Accommodation
Stay with a traditional rural African family in a choice of five traditional homesteads, which nestle in the African bush, and where families of Pedi, Sotho, Xhosa, Zulu and Ndebele live.Accommodation offers every modern comfort with en-suite bathrooms. Some interesting facts of each tribal homestead are detailed for your enjoyment.Your Stay
On arrival at Lesedi in the late afternoon, you'll be welcomed by the families who then take you to their homestead where you will be staying. The head of the home then becomes your personal escort for the rest of your stay. Once settled in your comfortable accommodation huts, you'll be introduced to the many colourful and fascinating aspects of the cultures of the people of Lesedi.
NYAMA CHOMA RESTAURANT
An integral element of African culture is the way in which food forms part of the celebration of their eclectic mix of cultures. The 160-seater restaurant with its authentic setting and vibrant decor offers an exotic buffet with meat delicacies ranging from ostrich, Chicken, Lamb, and Beef to unusual fare such as crocodile. The restaurant is divided into three sections, namely:
East Africa: featuring murals of the Maasai, the beautiful people of the East
South Africa: Murals of nine tribes of South Africa
North Africa, the Nile Room: Sit cross legged on floor cushions at low tables
Each of these venues offers its own unique dining experience, where you can absorb the variety of colours, sights, smells, tastes and sounds of the various African customs. All of which is complemented by the restaurant's traditional and friendly service.
Daily Cultural Show
The Monati (lunch) and Boma (dinner) cultural experiences are 2½ hour programs starting at 11:30am and 16:30pm daily. Guests are taken to the Ndebele village where a welcome by all the people of Lesedi, takes place. The program begins with a multi-visual presentation on the history and origins of today's rainbow nation, followed by a guided tour of the five homesteads. Guests are escorted to the Boma for traditional singing and dancing – a very participative affair!
Dance Show
The Ingoma – An amazing multi-cultural dance show. As the sun sets over the African bush, you're escorted to the Boma for a very interactive affair of traditional singing and dancing, which depict stories dating back to the days of their ancestors. Thrill to the amazing spectacle of Lesedi's Giant Ngoma, a multi-cultural dance display that will teach you more about our fascinating traditions.
Mashatu Main Lodge  Days 1-4 Botswana
Mashatu is situated on the eastern fringes of the Kalahari Desert and water is its most precious resource. The sighting of the Mashatu camps in close proximity to water, and in thickets of vegetation, automatically locates the visitor into an enclave populated by birds and animals.
Mashatu Main Camp is an oasis among the undulating and seemingly endless plains of the wild. Burning torches at the camp's entrance lure safari-goers home where they experience the embodiment of sublime hospitality.
For the client who is accustomed to luxury, this camp will meet every expectation. 14 luxury suites lie along the camp's perimeter and are designed to allow absolute privacy and a communion with the bush and its inhabitants. Watch elephants splashing at the waterhole, listen to the lyrical melody of the woodlands kingfisher on a branch overhead, smell the grassy scent of the bushveld, and touch the bark of an ancient tree and inhale a breath of air so pure, it's intoxicating.
Each of the air-conditioned suites at Mashatu Main Camp is tastefully decorated and includes impressive black and white prints of Africa's most beautiful animals. A double bed and an extra-large single bed, together with a seating area that includes a single day bed, comfortably accommodates families with younger children. The ample en-suite bathroom with both bath and shower facilities and a separate W.C. complete the well-appointed suites.
This is the ideal camp for the family traveler. A large swimming pool is a focal point where 
visitors cool down and relax between game activities. The Discovery Room is the portal through which curious visitors get a glimpse of another world – one that existed long before the appearance of man. The animal specimens and relics will fascinate and educate visitors of all ages, as will the resident crocodiles – both great and small.
Meals are a sumptuous celebration of traditional African Cuisine – flavoursome, but lacking in ostentation. Fresh fruits, vegetables, home-made bread and pies, succulent meat dishes and delicious desserts will appeal to a guest who appreciates home cooking at its best.
For a touch of retail therapy, the fully stocked curio shop showcases a variety of African crafts, clothing, and jewelry. Fear not – if you run out of sunscreen or your battery runs flat, you can replace these too.
[gallery_bank type="images" format="thumbnail" title="false" desc="false" responsive="true" special_effect="" animation_effect="" album_title="true" album_id="3″]
Dress code is safari casual. Be sure to bring a sweater which may be needed at any time of year. During the winter months (May to September) very warm clothes, including a windbreaker or anorak, are essential.
Power supply – 220 V A.C. current is available 24 hours a day.
Rangers & Trackers – The guides and trackers are Tswana men from the region who have both a natural instinct as well as an intimate knowledge of the bush.  These guides average 13 years on Mashatu and are 'career guides'. They are thoroughly trained in all aspects of ecology and are therefore able to impart valuable information and priceless insight – adding richness to your safari experience.
Travel Documents – a valid passport is obligatory if traveling from outside Botswana with a re-entry visa for South Africa for some nationalities.
Please be advised that Botswana Immigration no longer accepts temporary or emergency passports. There are no exceptions to this and you will be turned away at the border should you not be in possession of a valid passport. Please note that South Africa requires that with effect from 1 October 2014, all children under the age of 18 traveling to/from South Africa should be in possession of an unabridged birth certificate. Where only one parent is traveling, an affidavit for the child to travel is required from the remaining parent.   
MalaMala Main Camp  Days 5-7 South Africa
A TRUE REFLECTION OF THE TRADITIONAL SAFARI EXPERIENCE.
MalaMala promises the finest game viewing on the African sub-continent and regularly provides the subject matter for a veritable collection of international and local wildlife documentaries (including National Geographic). Many of these documentaries have won international accolades amidst critical acclaim. Several publications showcasing the treasures that make the property one of the most sought-after on any traveler's itinerary.
No other destination can compete with the Lowveld's pristine wilderness locations, which are legally protected from human interference. The region, larger than many independent countries, is home to the largest concentrations of free roaming elephant, lion, rhino, leopard, buffalo, cheetah, and literally hundreds of other species of wild mammal.  Today this area is known to have the greatest diversification of animal species on the African continent. Over two hundred different species occur in abundance, whilst the ever changing bird life provides even the most experienced ornithologist with rare finds. 
It is a near-impossible task to bring to life a MalaMala safari through the written word, but the wildlife statistics published by the property serve to prove the frequency and consistency of Big 5 sightings experienced by visitors.
Why such phenomenal viewing success? Simply put, it's due to:
Size and human habitation: 33000 acres (13 500 hectares) lie undisturbed, but for two safaris which meander through the wild with no more than 6 silent observers per vehicle each day. Human densities which have a direct impact on the environment have been kept to an absolute minimum. Only guests accommodated at one of the MalaMala camps enjoy this privately-owned game land.

All camps and human habitation are kept to the small section of land on the western bank of the Sand River. On the eastern side there are no camps, no power or telephone lines, no access roads for deliveries and transfer vehicles, no lights save the game viewing vehicles and no airstrips. All that lies between the Sand River and the Kruger National Park is a tract of wilderness land which, for almost 16 hours a day when game drives vehicles are not operating, is the domain of the wildlife – uninterrupted and pristine.

Game viewing on MalaMala Game Reserve is exclusive to the camps on MalaMala and we do not share traversing with adjacent reserves. As a result, the human impact is kept to a minimum and guests are able to enjoy wildlife sightings for longer periods thus increasing their photographic opportunities.

The perennial Sand River runs north to south through the reserve proving a plentiful supply of water especially during the dry winter months. The river provides water for wildlife from as far away as the Kruger National Park during this time.

MalaMala has practiced sound environmental management policies for years, well before "responsible tourism" became the contemporary catchphrase.

The vast area of MalaMala supports a variety of habitat types; dense riverine forest, acacia-combretum bushveld, open grassland and rocky outcrops, each sustaining different plant and animal species. The diversity of game on the MalaMala Game Reserve is therefore enhanced and territorial animals remain in an area's for many years.

Photographic safaris are conducted in open 4-wheel drive vehicles, allowing for total freedom of movement and the ability to leave the road and track down Africa's unique animals including the legendary Big Five – Lion, Leopard, Rhino, Elephant and Buffalo.
[gallery_bank type="images" format="thumbnail" title="false" desc="false" responsive="true" special_effect="overlay_fade-white" animation_effect="bounce" album_title="true" album_id="5″]
Your Safari and Photography Workshop
Below is a general outline of our daily schedule while on Safari: All Activities are optional, the camp is a great place to just relax and enjoy nature.
5:30 AM Wake Up 6:00 AM Tea/Coffee/ Snacks
6:30 AM Leave on Safari
10:00 AM Return from Safari
10;15 AM Full Breakfast
11:30 AM Photography Workshop Session
1:30 PM Lunch
(NOTE)  Depending on what time we get back from the morning game drive,  we sometimes combine Breakfast and lunch into a brunch.
3:30 PM High Tea
3:45 PM Leave on Safari
Return at Dark
8PM Full Dinner, time by the fire, and bed time
Safari Vehicles and Nature Guides:  No big buses, we will be together as a private group. Kevin and or Tricia will be with you for your Safari. With Idube Photo Safaris, you will experience the fun and excitement of wildlife viewing and photography from a outfitted 4-wheel drive safari vehicle.  We will help with setting up your gear to photograph wildlife and will make suggestions on camera gear and camera mounts and support. You will normally have two game drives a day,(weather permitting, normally there will only be one game drive on lodge arrival and departure days). Game Drives last approximately three to four hours each. We Do our Game Drives during the best times of the day for wildlife activities and photographic lighting. You have the option to join us on all our game drives or to skip a game drive and just relax around the lodge. Our Game Drive vehicles are equipped with a spot light for night time viewing, giving us the opportunity to spot and locate nocternal species as well as experience the behavior differences between daytime and nighttime activity. Radios for communication with the lodge and other safari vehicles , as well as blankets and ponchos, and water and snacks, are kept on the vehicles to provide warmth and comfort in the early mornings and evenings. Your guide will have expert knowledge about the area , the wildlife you will be experiencing and photographing. The guides will also be answering questions and sharing information about the wildlife, the flora, and the culture. Because our groups all have a common interest, we can tailor the game drives to the majority of our interests.
 Wildlife Viewing: Are wildlife areas are huge and have a very large diversity of Animal life, Bird life, Plant life, and Geology. We may choose to focus on predators (lions, hyaenas , cheetahs and leopards), or the large herbivores (elephants, giraffes, rhinos, zebra, and wildebeest ) however we never know what we might come across while out in the African bush. We do share radio calls and work with other Safari Vehicles in the area, working together to locate the best wildlife sightings. In addition to looking for wildlife, we stop in the mornings for coffee and muffins , and in the evening for sundowners and snacks.
 Your Hosts: Kevin and or Tricia will be with you for your Safari. We will provide a meet and greet at the airport, as well as be with you to help with everything on your Safari. Kevin Dooley is a qualified FGASA nature guide and professional wildlife and portrait/wedding photographer. The advantages of having a professional photographer and wildlife guide with you on safari are many. With the knowledge of photography, the passion of getting just the right image and lighting, and the training in locating wildlife and understand their behavior is a big bonus to have on safari. Tricia Dooley is South African and is from South Africa. Tricia has a great knowledge of the country, it's people, and  the advantage of knowing the roads and directions to great places to visit and see. Tricia also has the advantage of communicating and understanding the local people.
Rick Sammon Safari
$7999.00 per person Double Occupancy. $8999.00 Single,
09 nights 10 Days
Depart USA  April 14th 2018
Arrive Johannesburg  April 15th 2018
Emperors Palace April 15 2018. Hotel at your expense.
Mashatu and MalaMala Camps Safari April 16-23 2018
April 23, Lesedi and Shopping
Johannesburg  April 24,
USA Depart Johannesburg April 24th & Arrival USA April 25th
Whats Included in most Safaris
Accommodation once your Safari commences / Food, Tap Water, Tea and Coffee / Game Drives / Drinks and Snacks on Game Drives / Transportation to and from destanation Airport / Village Visit.
Extra Charges on Most Safaris
Beverages other than Tap Water, Coffee and Tea / Internet Charges / Accommodations and food before and after Safari commencement / Laundry Services / Air Transport to and from Africa / Air Transport between safari camps /Park Fees /  Gifts and curios .
Game Reserve is through the Pont Drift Border Post between South Africa and Botswana.
Please note that officials at both the South African and Botswana customs and immigration offices strictly enforce the Pont Drift Border Post operating times which are to open at 8.00am and to close at 4.00pm.
[gallery_bank type="images" format="thumbnail" title="false" desc="false" responsive="true" special_effect="overlay_fade-white" animation_effect="bounce" album_title="true" album_id="3″]
Whats Included in most Safaris
Accommodation at main lodge safari camp / Beverages / Meals / Game Drives / Drinks and Snacks on Game Drives / Transportation to and from Village, Lodge, and Airport.
Extra Charges on Most Safaris
Alcohol, Sodas, Bottled water / Laundry Services / Accommodations and food before and after Safari commencement / Air Transport to and from Africa / Air Transport between safari camps if there is more than one camp /Park Fees /  Gifts and curios .
Mashatu Leopard Video
IDUBE Photo Safaris            2414 Juan Tabo NE          Albuquerque NM 87112     505-345-6322       Cell 505-401-2988      Fax 505-345-1539
E MAIL CONTACT  idubephotosafaris@yahoo.com
South Africa Photo Safaris     Banjo Workshops   Wildlife photography    photography workshops  Honeymoons
SaveSave
SaveSave
SaveSave