African Safaris
505-401-2988

Serengeti Safari with Rick Sammon 2019
 Serengeti African Combo Safari photography workshop with Rick Sammon March 25-April 2nd 2019

Your African Safari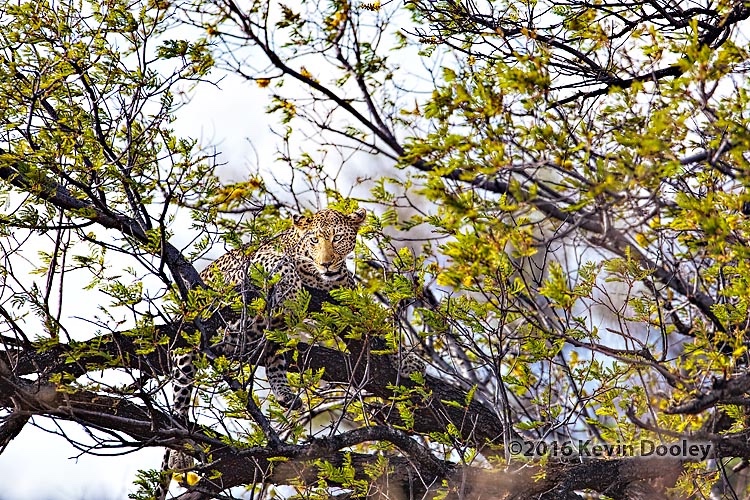 Limited seating, will fill up fast. Call now 505-401-2988 to reserve your spot.
A full African Safari that takes place in two of the most beautiful Safari areas in Africa. This is a unique and amazing opportunity to experience Africa in a way that very few people get to do with Rick Sammon. Kevin Dooley will also be available to assist with wildlife photography techniques.
Award-winning photographer Rick Sammon loves his day job. A tireless, prolific and inspirational image-maker, Rick, called by some "The Godfather of Photography," is one of the most active photographers on the planet – dividing his time between creating images, leading photo workshops, and making personal appearances. Rick's enthusiasm for digital imaging is contagious. He is a man on a mission – a mission to make digital photography fun, creative, exciting and rewarding for others.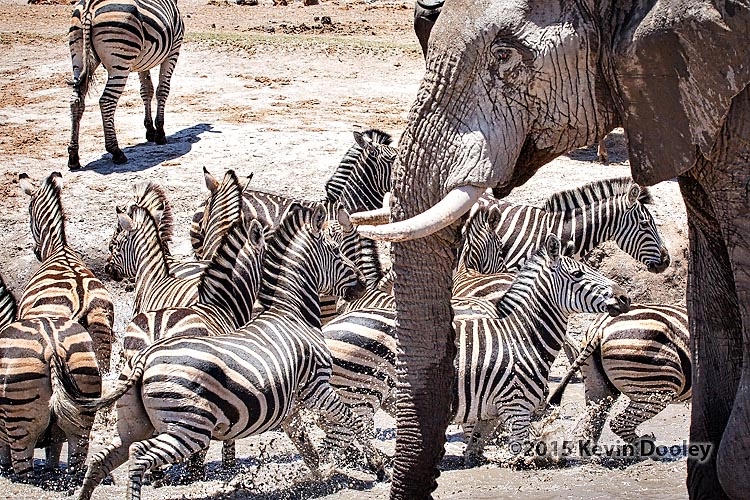 What You'll Learn from Rick
Wildlife Photography, Landscape, and People Photography Techniques
Getting the Best In-Camera Exposure
Composition Techniques
Image Processing in Photoshop and Lightroom
Storytelling
Low-light photography
Fill-in flash photography
 Serengeti Safari April 2019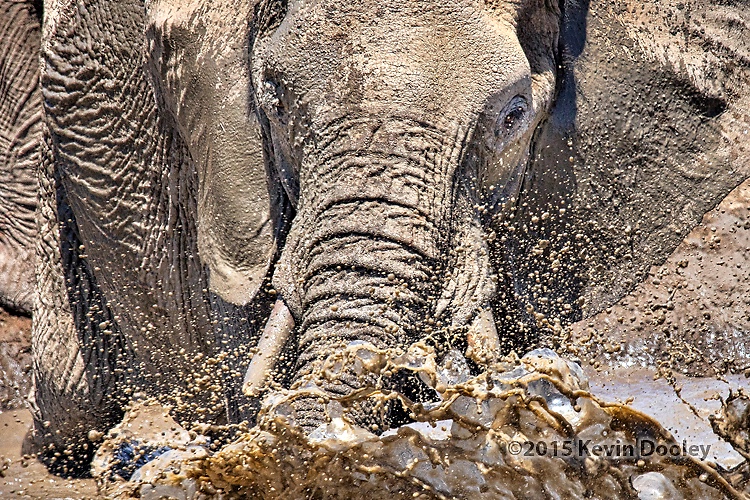 Day One Meet at Airport and Transfer to Arusha March 25th 2019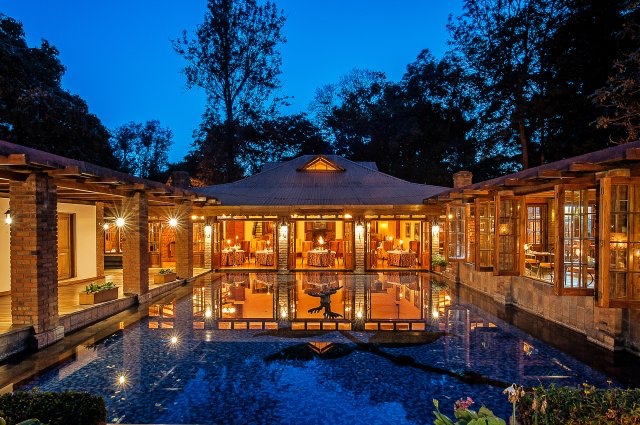 Arrive at Kilimanjaro International Airport where you will clear immigration and collect your bags before being met by our Guardian Angel and assisted with your transfer to your hotel, approximately 1-hour drive from the airport.
Arusha Coffee Lodge's main attraction is its unique and practical location from Arusha airport. The lodge sits quietly amongst acres of coffee trees cradled in the protective shadow of Mount Meru, Africa's fifth highest mountain.
The coffee estate is one of the largest in Tanzania and the building has been designed to replicate the early 20th century landowners' home with charming colonial-style chalets. Whilst exuding an atmosphere of time-gone-by, the lodge has a modern take on protecting its environment using local energy resources, materials and employing an eco-friendly waste management system.
The lodge exemplifies the indulgent nature of coffee and tempts guests with cozy log fires and three-course meals served under the stars. Each room is decorated in natural earthy hues that blend in with the view seen from private balconies.
You can embark on an hour-long coffee tour to learn how the beans are grown, harvested and roasted. An onsite crafts village renders purchasing souvenirs hassle-free and safaris from the lodge are also on offer.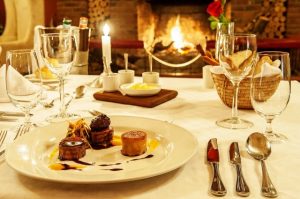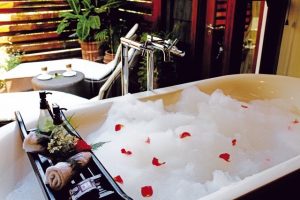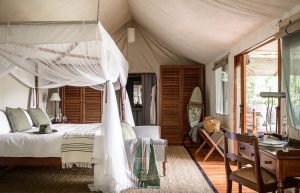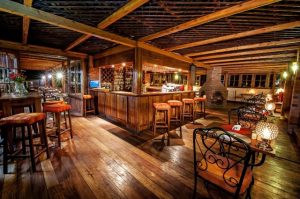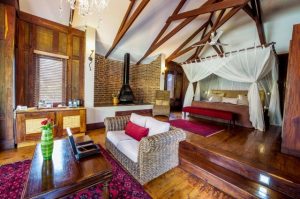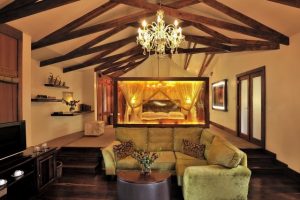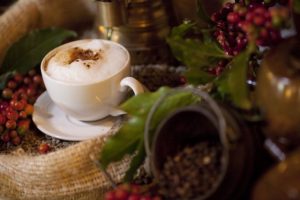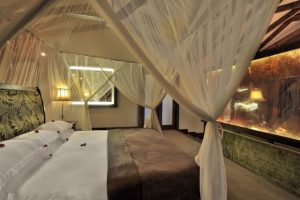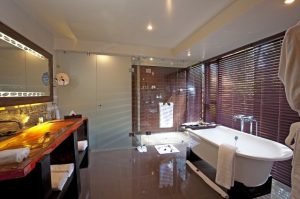 Day 2,3,4 Flight to the Serengeti. 3 nights Kubu Kubu Camp.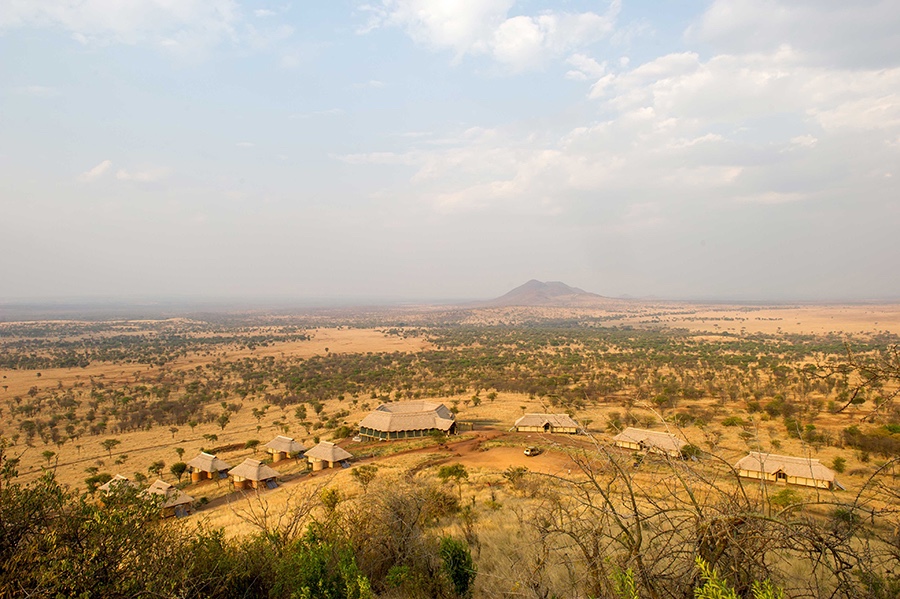 Enjoy an early breakfast at the lodge and then you will be transferred to Arusha airport for your flight to Serengeti departing at 08h00 and arriving at 10h00. Upon arrival, you will be met by your driver guide, with game drive en route you will be transferred to your camp for lunch.
One of the world's last great wildlife refuges, the Serengeti, stretches between the Ngorongoro Highlands and Lake Victoria.  The name comes from the Maasai word stringent, meaning "endless plains". The Serengeti's 14,763 square km's contains about three million large animals, many of them taking part in seasonal migrations, unparalleled in nature.
Kubu Kubu Tented Camp is an exciting new addition to Tanganyika Wilderness Camps' collection of luxury safari accommodation. It has a modern African appearance, creating a fresh, sleek, yet comfortable ambiance. Situated in the stunning central part of the Serengeti, the camp is strategically positioned in one of the main migration areas so that guests can enjoy this awesome natural wonder from the comfort of their luxury tents.
Spacious en-suite tents which offer absolute comfort, exclusivity, and a genuine African bush experience. In the central restaurant, guests can enjoy exceptional food and wines, and the cozy lounge area has been creatively designed to give an atmosphere of intimacy and exclusivity. There is also a swimming pool in which to relax after a long game drive. Internet access is available in the camp with Wifi in the central area. Accommodation is on a full board basis.
Kubu Kubu Tented Camp is perfectly positioned to be within easy reach of different parts of the park and an array of areas of interest and diverse habitats and wildlife, including the famous Maasai Kopjes, Olduvai Gorge Museum, the southern plains, the Seronera Valley and the Grumeti River.
Spend your days exploring the extensive plains of the Serengeti in search of the 'Big 5'. If you would like to maximize your time game viewing you can take a picnic lunch out into the park and enjoy a meal out in the vast savannah before returning to your lodge later in the day.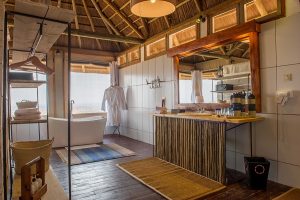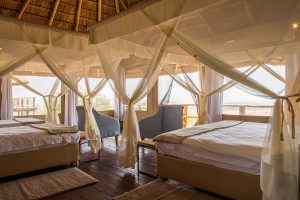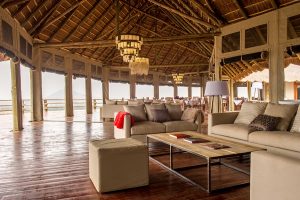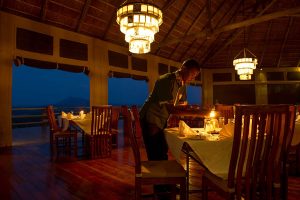 Day 5-8 Full Safari and Camp Transfer to Ole Serai Luxury Camp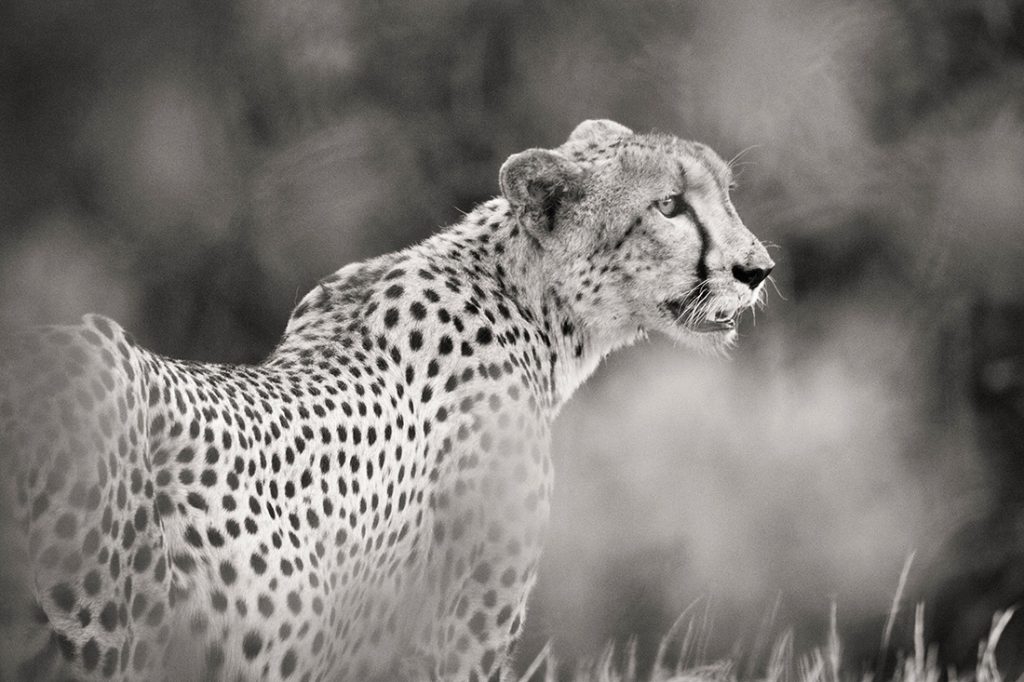 Ole Serai Luxury Camp – Moru Kopjes, Rongai
Enjoy an early breakfast at the camp; spend your day exploring the extensive plains of the Serengeti in search of the 'Big 5'. If you would like to maximize your time game viewing you can take a picnic lunch out into the park and enjoy a meal out in the vast savannah before returning to your lodge later in the day.  Later in the evening head to another location of Serengeti to another camp for your 4 nights stay.
This Luxury Camp is ideally located within Central Seronera area of the famous Serengeti National Park in Tanzania around the vicinity of the famous Moru Kopjes and Lake Magadi. The Campsite is perched between the Rongai Hills & Nyaroboro Hills, a few meters away from the banks of the Mbalageti / Seronera River having an abundant variety of resident wildlife (including all the Big 5) as well as a Hippo Pool located only a few meters away from the camp
Spend your days exploring the extensive plains of the Serengeti in search of the 'Big 5'. If you would like to maximize your time game viewing you can take a picnic lunch out into the park and enjoy a meal out in the vast savannah before returning to your lodge later in the day.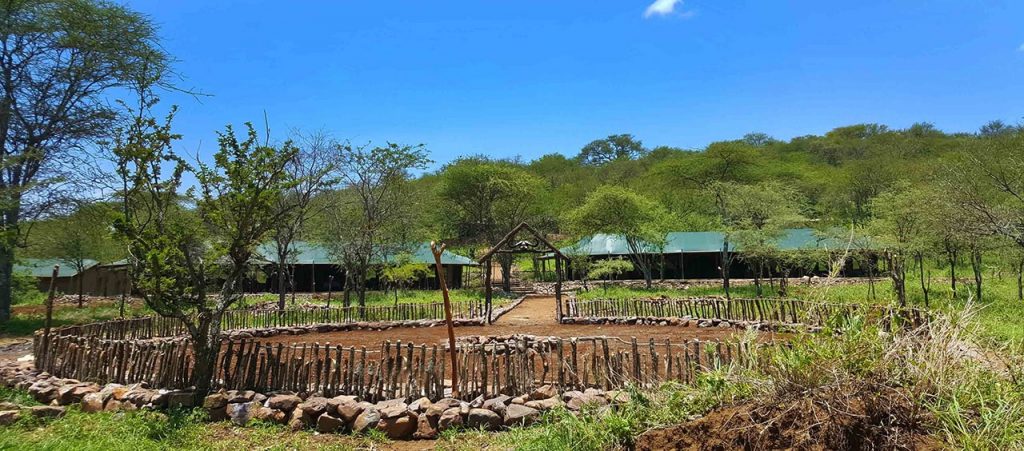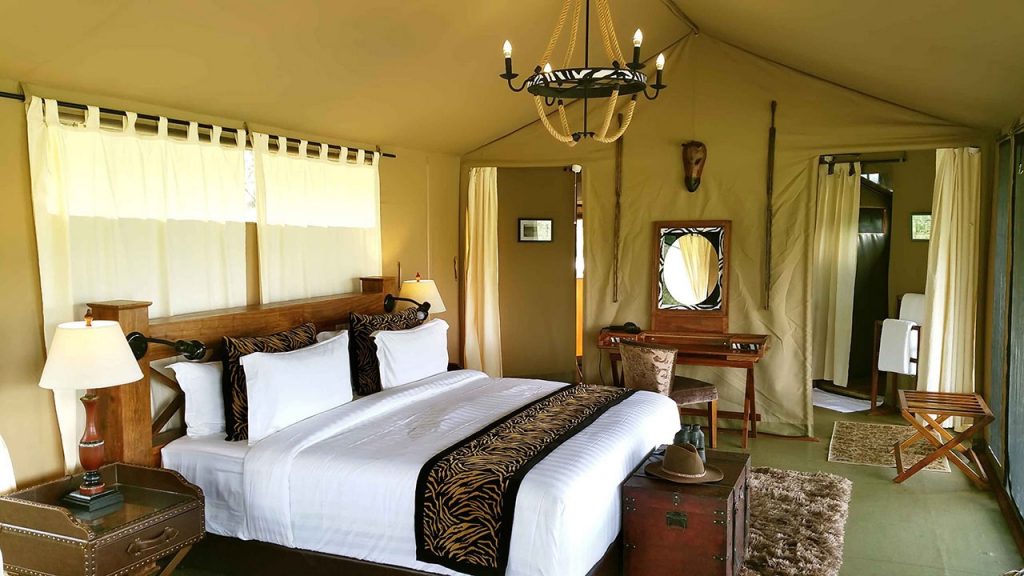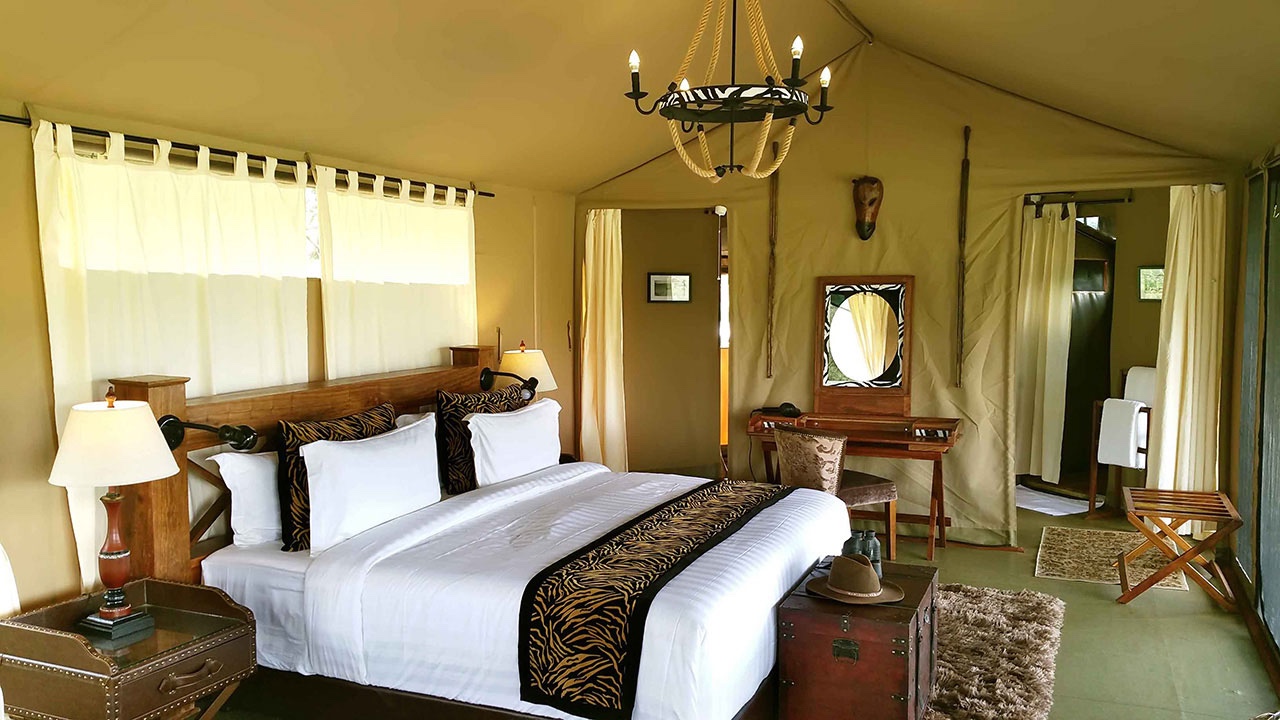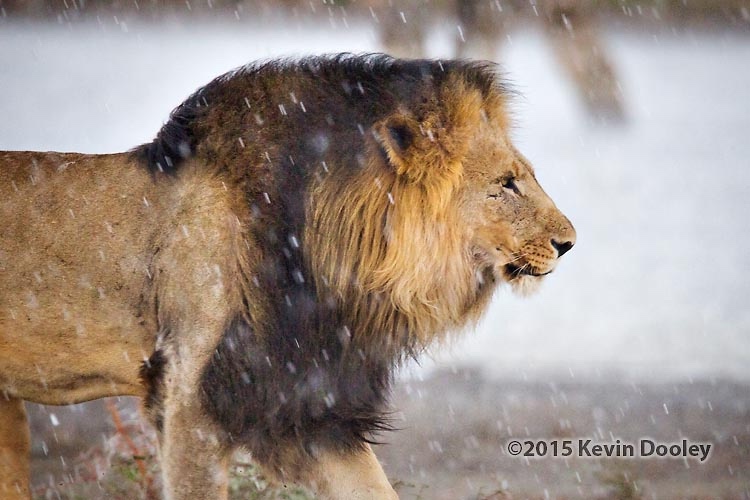 Day 9 April 2nd
Enjoy breakfast at the camp, and then you will be transferred to Seronera Airstrip for your scheduled flight to Arusha departing at 11:05 and arriving at 12:10. Upon arrival at Arusha Airport you will be met and transferred to Arusha Coffee Lodge for lunch, and then later you will be transferred to Kilimanjaro Airport for your outbound flight.
Important Points.
Please consult your local Embassy for the updated details for visa requirements
Yellow Fever inoculations are required, when entering Tanzania – please consult your local physician
PASSPORTS: Nationals of the U.S.A. do require visas for Tanzania, but their passport must be valid for at least 6 months beyond the date of their arrival in Tanzania.
Visa fees are not included in the price of the tour.
The flight times are subject to change
The contents and order of activities in this program are subject to change by the lodge management without prior notice. These may be changed due to prevailing weather conditions and/or the movement of dangerous wildlife on the Game Reserve.
Kindly ensure that ALL participants are aware that this is a malaria risk area and that the necessary medication has been taken. Guests should be taking anti-malarial precautions prior to the start of this program – please consult your local physician
Only 1 soft sided suitcase of 15 kg allowed
Inclusions
Accommodation, meals as indicated
Game drives and transfers with English speaking Driver-guide in private 4X4 Landcruiser
Park entrance fees, safari briefing
1.5 litre of water per person per day in the vehicle
Government taxes and levies
Flying Doctors – Evacuation to Nairobi only, not actual treatment
Exclusions
International Airfares
Drinks;
Tips & gratuities,
Visas (currently US$ 50 per person, American citizens $ 100 per person). Items of a personal nature such as drinks, laundry, telephone, postage etc
Scheduled Flights:
Please note that there is a limit of 15kg per person which must be in soft bags for domestic flights.
*Please note: Internal Air Flights within Tanzania often make numerous stops to offload passengers at various camps and landing strips between initial take-off and en route to final landing.  A change of plane may also be required on some routes. While we sympathize with any inconvenience this may cause, please be aware this is a circumstance beyond our control as the final route is confirmed just prior to operation.  All internal flights are subject to change.
Rick Sammon Safari
$8899.00 per person Double Occupancy. $9899.00 Single,
09 nights 10 Days
Depart USA March 24th 2019
Arrive Entebbe  March 25th 2019
Overnight Nairobi March 25th 2019. .
March 26, 27 N Crater,
March 28-April 2nd, Serengeti
April 1st return to Arusha Coffee House Lunch. ,
April 2nd Kilimanjaro airport  USA Depart  Arrival USA April 3rd
Whats Included in most Safaris
Accommodation at main lodge safari camp / Beverages / Meals / Game Drives / Drinks and Snacks on Game Drives / Transportation to and from Village, Lodge, and Airport.
Extra Charges on Most Safaris
Alcohol, Sodas, Bottled water / Laundry Services / Accommodations and food before and after Safari commencement / Air Transport to and from Africa / Air Transport between safari camps if there is more than one camp /Park Fees /  Gifts and curios .