African Safaris
505-401-2988

Michael and Tina Timmons Workshop Safari Spring 2018
Michael and Tina Timmons Workshop Safari. March 7th-17th 2018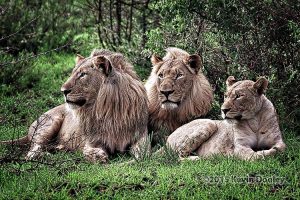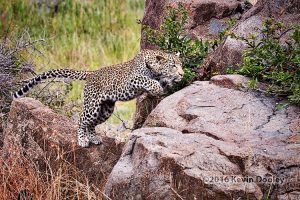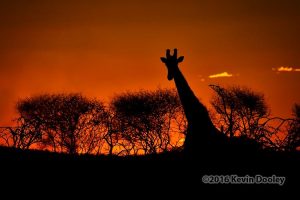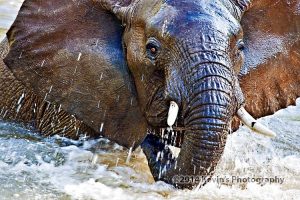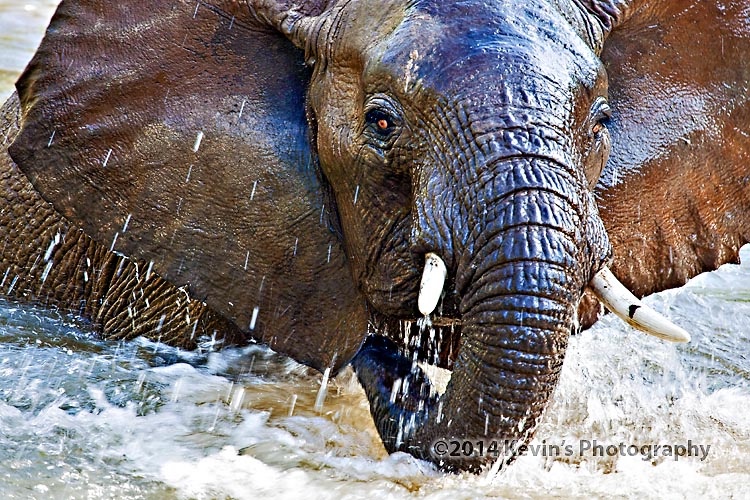 This is a limited number workshop. We will only have space for 12 people including spouses. Call right away as it will fill up fast.  505-401-2988
"Explore even more opportunities in photography by joining Michael and Tina on an African Safari.
During workshop time they will demonstrate image techniques, manipulations, and processes. What better way to get out of your everyday rut than to get excited about amazing surroundings and explore a whole new world."
Michael and Tina Timmons
Michael and Tina have both been involved in photography since 1983 and joined forces in 2000, after owning individual studios.  They own The Portrait Gallery and Gallery 143 in Michigan.  The portrait studio specializes in family, children, high school senior portraits, and events.  Gallery 143 offers customizable Fine Art Interior Décor, and services clients such as NASCAR, Hendricks Motor Sports, Drury Inns, McDonalds Restaurants, in addition to banks, hotels, doctors offices, individual businesses and private collectors.  Competition printing is another service provided, with over 40 Photographers of The Year as clients.
Both are Master, Craftsman, CPP and Award of Excellence Degree holders through PPA, and have been named Photographer of the Year within the state multiple times.  They have received awards such as Kodak, Fuji, Best of Show, Judges Choice, Top Ten (both state and regional), Four for Four, ASP State and Regional Elite Award, Michigan Service Award, numerous Loan collection images and PPA Photographer of The Year.  Michael has had four loan prints in 2003, 2008, and 2010 and Tina achieved that status in 2009.  Michael has exhibited in The International Hall of Fame, Photokina in Cologne Germany, Epcot in Walt Disney, has been The MES Photographer of the Year three times, and has had four prints score 100.  He has received the National Award and is a published poet and writer.  In addition Michael was named a Fellow by the American Society of Photographers in 2010.  Tina has been awarded the National Award, the MES Illustrative Award three times, The LexJet Award twice and was published in The New York Times Magazine.
Michael and Tina have lectured across the United States at local, state, regional, and international conventions in addition to numerous week long schools and personal workshops.  They travel all over the world sharing their experiences, while continually photographing each location to add to their fine art library.  Both are International Jurors through PPA, while Michael is a Jury Chairman.  They traveled to Korea in 2009 to judge the PPK International Regional Print Competition.  Both have held numerous board positions and stay involved in every level.  Michael currently serves on the PPA Executive Board of Directors as Vice President and is also involved in two committees within.  Tina is currently serving on the PPA Charities Board of Directors, is the President of the Mid Michigan Professional Photographers Association, President of the Professional Photographers of Michigan, and is the American Society of Photographers State Representative.  Sharing their knowledge with a large circle of photography friends
Your African Safari
This is a full African Safari that takes place in one of the most beautiful safari areas in Africa. We will be using open safari vehicles where you will get to experience African wildlife up close and personal. This is a unique and amazing opportunity to experience Africa in a way that very few people get to do. Kevin Dooley will also be available to help and teach wildlife photography techniques. Don't miss this amazing opportunity to learn from the amazing Michael and Tina Timmons and go on a full African Safari.
Your First Night in South Africa.
You will most likely be arriving at approximitly 5:30 PM. Delta Airlines has a non stop flight from Atlanta to Johannesburg. We will pick you up at the Airport in Johannesburg, Please make sure to forward us your flight information. We prefer to work closley with each safari member to make sure that all the flight bookings are correct, Please check with us when making your flight reservations. On your arrival evening in Johannesburg you will need to secure a hotel room. We recommend the Emperors Palace Peermont Metcourt which is only approximately 5 min from the Johannesburg airport. Our Tours normally depart from this location at approximately 8:30 AM on the Beginning day of your Safari. Link to the Metcourt  http://www.emperorspalace.com/hotels/peermont-metcourt-hotel. Please note that all hotel and meal expenses before and after the safari are at your expense.
Shopping Experience at Cambanos & Son
Idube Photo Safaris has searched for the ultimate South African Shopping Experience . Clothing, Jewelry, Arts and Crafts, Beadwork, Drums, and just about everything under the sun that is African. This business is one of the biggest in South Africa, supplying the world with African curios. But the pledge remains the same "Make sure the customer is happy" and hope they eventually become friends. The business is still run by the family today; Gerry Cambanos is only a phone call away if you require a piece of Africa in your home. We will spend approximately two hours at this amazing location. This stop will be in route to our Lesedi Cultural Village Experience and sleepover.
 Lesedi Cultural Village Overnight.
 Lesedi Cultural Village Overnight.
Accommodation
Stay in a beautiful room in one of five cultural villages, which nestle in the African bush where the Pedi, Sotho, Xhosa, Zulu, and Ndebele tribes are portrayed. Accommodation offers modern comfort with en-suite bathrooms. You will be presented with interesting facts of each tribal village during your stay.
NYAMA CHOMA RESTAURANT
An integral element of African culture is the way in which food forms part of the celebration of their eclectic mix of cultures. The restaurant with its authentic setting and vibrant decor offers an exotic buffet with meat delicacies ranging from ostrich, Chicken, Lamb, and Beef to unusual fare such as crocodile. The restaurant is divided into three sections, namely:
East Africa: featuring murals of the Maasai, the beautiful people of the East
South Africa: Murals of nine tribes of South Africa
North Africa, the Nile Room: Sit cross legged on floor cushions at low tables
Each of these venues offers its own unique dining experience, where you can absorb the variety of colours, sights, smells, tastes and sounds of the various African customs. All of which is complemented by the restaurant's traditional and friendly service.
Daily Cultural Show
 Guests are welcomed  to the Ndebele village where a welcome by all the people of Lesedi, takes place. The program begins with a multi-visual presentation on the history and origins of today's rainbow nation, followed by a guided tour of the five homesteads. Guests are escorted to the Boma for traditional singing and dancing – a very participative affair!
Dance Show
The Ingoma – An amazing multi-cultural dance show. As the sun sets over the African bush, you're escorted to the Boma for a very interactive affair of traditional singing and dancing, which depict stories dating back to the days of their ancestors. Thrill to the amazing spectacle of Lesedi's Giant Ngoma, a multi-cultural dance display that will teach you more about our fascinating traditions.
Added Bonus on this safari.
Wildlife Photographer and Safari Guide Kevin Dooley will be available to teach wildlife photography to those who are interested. Both on the safari vechicle and around the lodge Kevin will be giving out helpful wildlife photography tips to those who are interested.  All levels of photographers are welcome, even those who just want to get some basic help on making their safari photos better. No Extra Charge.
Your Safari Lodge.
Experience the heart of Africa
Tented Suites
The tented accommodation in Madikwe offers twelve tented suites, reflecting a strong Afro-Asian safari ambience, each boasting a viewing deck overlooking the Marico River. These spacious tents offer every comfort and luxury and are, wonderfully decorated and appointed. Children are welcome and of the 12 tented suites, 4 are family units, each with an extra Queen-size sleeper couch catering for children. Facilities include air conditioning, hairdryer, Power 220vAc.
Within the canvas frame of the tented Madikwe accommodation, the interior is uniquely designed to incorporate a full bathroom. Each tent has a sliding door that opens onto a private deck overlooking the river. Every aspect of our guests' stay and the surrounding camp has been carefully crafted to appeal to all our guests. Whether you are with friends, family or enjoying a romantic getaway, Thakadu River Camp offers an opportunity to connect with nature and discover the magic of an African sunset and the animals that inhabit this special area.
Facilities
Lodge Facilities At Thakadu Lodge In The North West Province
Thakadu River Camp comprises the main camp as well as 12 tented suites which are located between the Marico River and a small tributary of the Marico.Facilities & Services include:
Open Plan Lounge area
Reception
Dining area
Lodge Pool & Bar Area overlooking the river
12 tented suites – 4 are family units, with extra queen sized sleeper couch. All with Indoor bath and shower. Each with own viewing deck.
Traditional "lapa' falls within a glade of natural riverine forest
Private Viewing Deck
Game Drives
Highly-trained game rangers
Traditional Outdoor Boma
Air conditioning
Hairdryer
Power 220vAC
[gallery_bank type="images" format="thumbnail" title="false" desc="false" responsive="true" special_effect="overlay_fade-white" animation_effect="bounce" album_title="true" album_id="2″]
Additional information and Photographs of our Thakadu River Camp Lodge Click Here 
Your Safari and Photography Workshop
Below is a general outline of our daily schedule while on Safari: All Activities are optional, the camp is a great place to just relax and enjoy nature.
5:30 AM Wake Up 6:00 AM Tea/Coffee/ Snacks
6:30 AM Leave on Safari
10:00 AM Return from Safari
10;15 AM Full Breakfast
11:30 AM Photography Workshop Session
1:30 PM Lunch
(NOTE)  Depending on what time we get back from the morning game drive,  we sometimes combine Breakfast and lunch into a brunch.
3:30 PM High Tea
3:45 PM Leave on Safari
Return at Dark
8PM Full Dinner, time by the fire, and bed time
Safari Vehicles and Nature Guides:  No big buses, we will be together as a private group. Kevin and or Tricia will be with you for your Safari. With Idube Photo Safaris, you will experience the fun and excitement of wildlife viewing and photography from a outfitted 4-wheel drive safari vehicle.  We will help with setting up your gear to photograph wildlife and will make suggestions on camera gear and camera mounts and support. You will normally have two game drives a day,(weather permitting, normally there will only be one game drive on lodge arrival and departure days). Game Drives last approximately three to four hours each. We Do our Game Drives during the best times of the day for wildlife activities and photographic lighting. You have the option to join us on all our game drives or to skip a game drive and just relax around the lodge. Our Game Drive vehicles are equipped with a spot light for night time viewing, giving us the opportunity to spot and locate nocternal species as well as experience the behavior differences between daytime and nighttime activity. Radios for communication with the lodge and other safari vehicles , as well as blankets and ponchos, and water and snacks, are kept on the vehicles to provide warmth and comfort in the early mornings and evenings. Your guide will have expert knowledge about the area , the wildlife you will be experiencing and photographing. The guides will also be answering questions and sharing information about the wildlife, the flora, and the culture. Because our groups all have a common interest, we can tailor the game drives to the majority of our interests.
 Wildlife Viewing: Are wildlife areas are huge and have a very large diversity of Animal life, Bird life, Plant life, and Geology. We may choose to focus on predators (lions, hyaenas , cheetahs and leopards), or the large herbivores (elephants, giraffes, rhinos, zebra, and wildebeest ) however we never know what we might come across while out in the African bush. We do share radio calls and work with other Safari Vehicles in the area, working together to locate the best wildlife sightings. In addition to looking for wildlife, we stop in the mornings for coffee and muffins , and in the evening for sundowners and snacks.
 Your Hosts: Kevin and or Tricia will be with you for your Safari. We will provide a meet and greet at the airport, as well as be with you to help with everything on your Safari. Kevin Dooley is a qualified FGASA nature guide and professional wildlife and portrait/wedding photographer. The advantages of having a professional photographer and wildlife guide with you on safari are many. With the knowledge of photography, the passion of getting just the right image and lighting, and the training in locating wildlife and understand their behavior is a big bonus to have on safari. Tricia Dooley is South African and is from South Africa. Tricia has a great knowledge of the country, it's people, and  the advantage of knowing the roads and directions to great places to visit and see. Tricia also has the advantage of communicating and understanding the local people.
Michael and Tina Timmons
$7999.00 per couple, $4399.00 Single workshop, $395.00
09 nights 10 Days
Depart USA March 7th 2018
Arrive Johannesburg March 8th 2018
Emperors Palace March 8th 2018
Shopping and Lesedi Cultural Center March 9th 2018
Thakadu Camp Safari March 10th-17th 2018
Airport Johannesburg March 17th 2018
USA Arrival March 19th 2018
Workshop Fee $395.00
Whats Included in most Safaris
Accommodation once your Safari commences / Food, Tap Water, Tea and Coffee / Game Drives / Drinks and Snacks on Game Drives / Transportation to and from destanation Airport / Village Visit.
Extra Charges on Most Safaris
Beverages other than Tap Water, Coffee and Tea / Internet Charges / Accommodations and food before and after Safari commencement / Laundry Services / Air Transport to and from Africa / Air Transport between safari camps /Park Fees /  Gifts and curios .
IDUBE Photo Safaris            2414 Juan Tabo NE          Albuquerque NM 87112     505-345-6322      Cell 505-401-2988      Fax 505-345-1539
E MAIL CONTACT  idubephotosafaris@yahoo.com
South Africa Photo Saf