Join us on this life changing trip.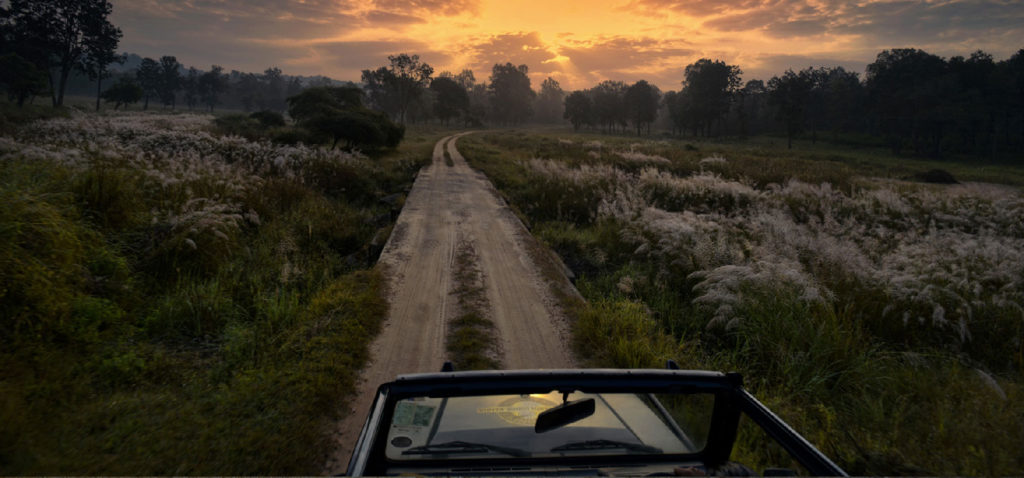 PM Internal Flight to Delhi
Depart Home from Delhi / or Continuation
National Park is the best park to spot a Tiger in the wild in India. Located in Umaria district of Madhya Pradesh, the park was a Shikargah, or game preserve for the Maharajas of Rewa and their guests. The park was declared a National Park in 1968 and a Tiger Reserve in 1972 under the Project Tiger and Wildlife Protection Act.
In 1982 three more nearby ranges namely Khitauli, Magdhi, and Kallawah were included along with Tala (the original Bandhavgarh National Park) to form Bandhavgarh National park. While the buffer zone includes the forest divisions of Umaria and Katni. Bandhavgarh is famed for one of the highest density of Bengal tigers in the world. The park is synonymous with its original and the most famous inhabitant. "Charger", the first recorded healthy male residing in Bandhavgarh since the 1990s, a tigress called Sita and Charger are the second most photographed tiger and tigress in the world and have been featured on the cover of National Geographic.
Tiger Reserve is spread over an area of 1,949 sq km (940 sq km of core area and 1,009 sq km of buffer zone), making it one of the best habitats for tigers in India (the current dominant male, Munna, is easily recognized by a symbol on his forehead that reads – "CAT"). The park is situated in the Central Indian Highlands, which are part of the extensive tableland that forms India's main peninsula. The highlands once were continuous forests and accounted for a significant part of the country's wilderness areas and wildlife habitats. Today, these forests have become fragmented and survive in parks such as Panna, Bandhavgarh, Kanha, Pench and Sanjay. 
International Flight to and from India Not included
Sunset Visit to Taj Mahal
Sunrise Visit toTaj Mahal
PM Internal Flight to Delhi
We will start our tour of Old Delhi with the visit of  Jama Mosque, one of the largest mosques in the world and is constructed in red sandstone and white marble. Enjoy a cycle rickshaw ride through the narrow lanes of Chandni Chowk, the spine of Old Delhi. 
Then the tour of New Delhi in the evening begins. We drive past India Gate, this 42m high stone arch of triumph. Conclude tour at Humayun's Tomb, the first great example of Mughal architecture in India, it developed to become the hallmark of the Mughal Dynasty.
Visit Red Fort, one of the most important strongholds of the Mughals. Continue to Taj Mahal by sunset, one of the new Seven Wonders of the World.Visit Taj Mahal at sunrise, return to hotel for breakfast.
En-route to Jaipur visit Fatehpur Sikri, now a UNESCO world heritage site.